(SEO) Search Engine Optimization
Search Engine Optimization (SEO) & Search Marketing
Search Engines are the SINGLE most important source of NEW visitors (qualified customers) to YOUR Website!
Search Engine Optimization (SEO) … Half Science / Half Marketing
Search Engine Optimization (SEO) never rests, much like your competition, and requires in-depth knowledge of marketing, technology, search engines and customer behavior. It takes a tremendous amount of time and expertise to design, implement and monitor a successful SEO campaign.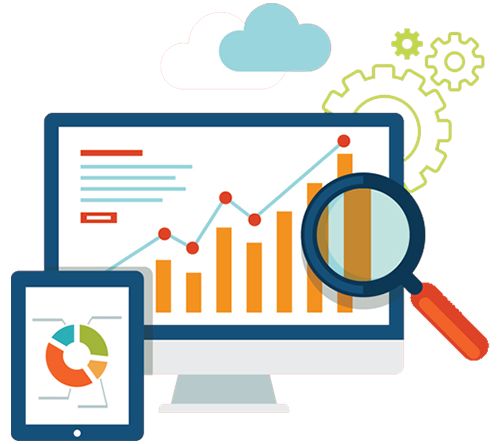 Yes, you can do it yourself (DIY) if you have the time to invest and your business can wait years to see the results. In the long run it is much better for your business if you concentrate on making it WOW your customers and let the experts handle your Internet Marketing. People are looking for the BEST business to fill their needs, solve their problems, etc. there is no room for mediocre in today's fast paced digital society. Your competition is only a click away so make sure you shine.
If your website is mediocre start with a redesign. Driving traffic to a website that doesn't convey you are the BEST in your field does nothing for your bottom line.
If your website was an employee would your promote them or fire them? If you said fire them contact Redfish Web Design today.
Internal (25%) vs. External SEO (75%)
Search Engine Optimization must be done on your website (Internal) and throughout the Internet (External) via directory links, blog links, social networking, etc.
Internal SEO should be done during the planning phase of website development and includes a solid well planned and researched information architecture (blueprint for success), keyword phrase internal links, unique title tags, description tags, professionally written SEO copy (content), alt image tags, etc.
External SEO is planned after your website is in the development phase. Research local website directories, blogs, create social networking accounts, industry / vertical digital magazines, etc. Authoritative linking is one of the key factors in getting your website to the top of the search engines.
The Search Marketing Puzzle
Internal SEO (aka, on-page SEO)
Metadata (Page Title, Meta Description, Meta Keywords)
Heading Analysis & Implementation
Images (Image Naming, Image Alt Tags)
Interior Page Analysis
Readability Level (Ease of Use)
External SEO (aka, off-page SEO)
Domain Information (Registration Date, Length of Registration)
Google: PageRank, Indexed Pages, Crawl Date
Bing: Indexed Pages, Crawl Date
Traffic Rank (Alexa)
Inbound Links
DMOZ Directory
Blog Analysis & Ranking
Social Media Analysis & Ranking
Visitors
Call to Action
Conversion Form
Overall Experience Analysis
Keyword Research (Finding the top 10)
SEO starts with research. What are YOUR customers looking for? Keyword research is done for each and every page (product / service) on your website. Keyword research is used for both Internal and External SEO. Keywords are derived from a base phrase and a brainstorming session.
Once a set of keyword phrases are established your current content and the keyword research is combined into power copy. This text is then added to your website.
The majority of Web sites online today don't have a chance in the search engines. Search engine algorithms are dynamic and keeping up on what is happening behind the scenes is a full time, labor-intensive job that requires a set of knowledge that doesn't come in a box. Even if you won't be the one implementing the SEO campaign, understanding the basics will allow you to Talk the Talk with your SEO firm.
I have heard intelligent people speak on SEO that understood absolutely nothing about the subject. Recently I heard a speaker take the stage, get up to the microphone, and make the claim that no one needed SEO. She did it for their company Website and it is number one on Google! She was so proud of her accomplishment … her company name was unique so getting it to the top of the search engines was certainly not rocket science! New customers will NEVER type in your company name when searching for your product or service because they don't know about you, and that is why your SEO campaign is so important to your business if your goal is to capture new customers.
Did you know?
Linking is one of the most important pieces of SEO. It is THE popularity contest you want to win.
Creating a Website to be accessible to search engines and increasing the number of pages indexed is a major benefit of search engine optimization. SEO is a matter of understanding what search engines look for when they visit your site and what customers search for when looking for your site. It is not about tricking the search engines!
That is where it becomes a little marketing and a little science. The majority of Web site developers DO NOT understand SEO, they understand design and development, which are both important to the overall success of your Website once people find it.
When someone is researching a new product or looking for a service they head to the Search Engines! Search Engines are part of a "pull" advertising strategy similar to what the Yellow Pages were in the 1900's and often produce the highest Return on Investment (ROI) compared to other forms of advertising and marketing.
Building a Website without search engine optimization is like building a house with no front door!
Organic Search Results = Free Natural Results
SEO is NOT simply adding META tags and submitting a Website to a million search engines to gain higher rankings.
The only three search engines you need to worry about getting listed on are:
Google.com 46.2%
Yahoo.com 22.5%
MSN.com 12.6%
 The remaining Search Engines are either fed by Google or are too small to worry about. Google currently has the largest market share but there has been a downward trend over the past few years and the Search Engine wars are in full throttle between the ones mentioned above. It will be interesting to watch what happens over the next couple of years … will Google prevail?
Beware of the Snake Oil Salesman!
I am sure that each and every one of you have received the famed email stating we can get you to the top of the search engines in 24 hours guaranteed. Logical thinking should immediately cause you to question such a claim. The only company that could make such a guarantee would be using a Pay-Per-Click campaign and that is certainly not the same as getting to the top of the free search engine results. The only way to get top placement on the free search results is to have a good SEO strategy and a Website built to be read by the search engines. SEO is often very labor intensive and can take months for results to show up.
Search Engine Optimization Facts
SEO is a sub-set of Search Engine Marketing. There is both internal and external SEO
SEO is an important factor in the success of a Web site regardless of its size.
SEO delivers quality traffic for a maximum return on investment.
SEO is the way to pull massive amounts of "organic" free traffic.
SEO produces a higher rate of return (ROI) than almost any other form of traditional (offline) and online advertising or marketing.
SEO without targeting the right keywords & keyphrases is a waste of keystrokes.
SEO and submission used to be easy.
SEO is such a technical and ever-changing field that it demands specialization.
SEO is the process of improving a web site for higher search engine rankings.
85% of high income and highly educated adults use search engines as their major source to find new Web sites and search for information.
Search Engine Optimization is the process of improving the quality and volume of traffic to a Web site from search engines via "organic" search results.
If your Web site is selling great products or services, you need to be found in major search engines like Google, Yahoo, MSN, and Ask … SEO is what gets you there.
The practice of guiding the development or redevelopment of a website so that it will naturally attract visitors by winning top "organic" ranking on the major search engines, for selected keyword phrases that your target audience uses, is what SEO is all about.
Search Engine Optimization and superior Search Engine Ranking, although great, are not enough. You should implement a traditional marketing campaign to advertise and promote your Website to your target market.
Highly reliable and trusted search solutions that deliver superior services to YOUR business.
Contact Redfish Web Design today for a FREE quote on your next project.
GET STARTED TODAY: 561-475-1222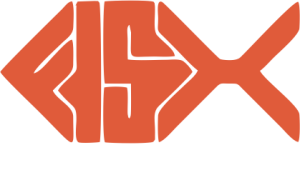 561-475-1222
11231 U.S. Hwy 1
North Palm Beach, FL 33408